Whenever I go shopping, I keep can eye out for some good flannels. I can never find any that look right on me because of my err...chest area. The smalls are too tight and the mediums are too loose. There are just certain things that big boobs make very difficult. Some of these include finding a bra in my size in a store that's not online and finding a supportive bathing suit. I've mastered these things, though. If any of you share the same problem, you should definitely check out
Figleaves.com
. They have every size imaginable and they have a lot of pretty stuff, too!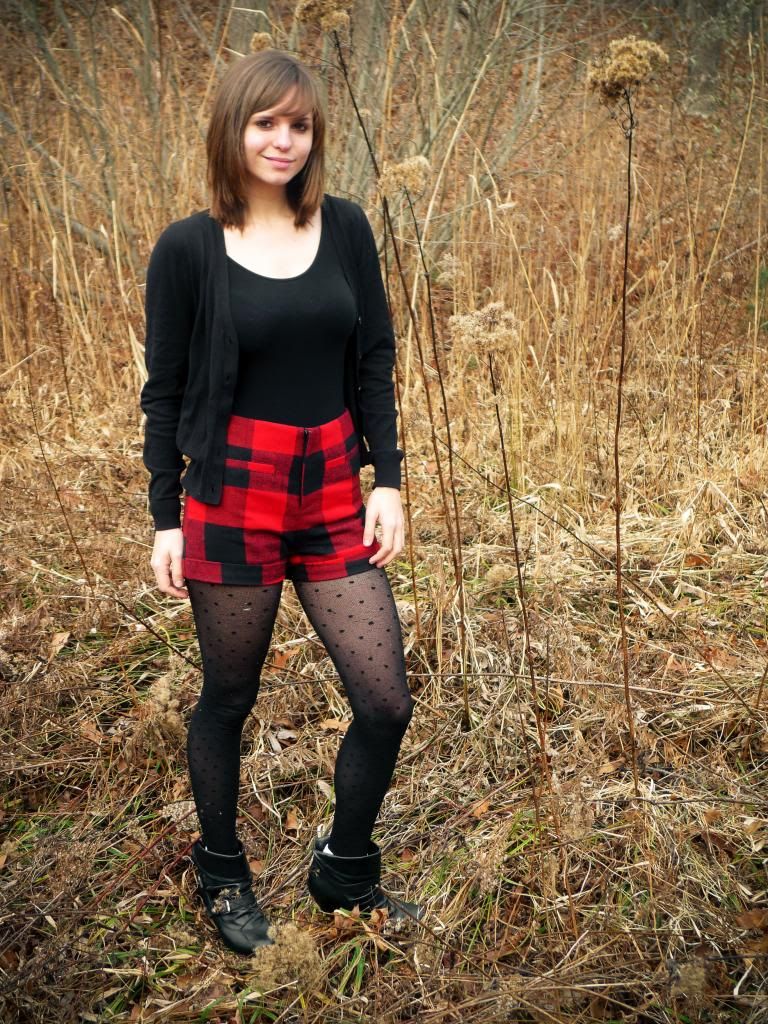 Cardigan: H&M//Bodysuit: Forever 21//Shorts: Forever 21//Tights: American Eagle//Boots: Payless
Anyway...while shopping in Florida, I found some flannel in an unexpected form...shorts! It was kind of funny to me that I'd find such a wintery looking piece in Florida, but there they were calling my name. I love a good, classic lumberjack-esque red flannel print. Speaking of lumberjacks, I may have stolen Chris's hat during the photoshoot and stomped around pretending I was one.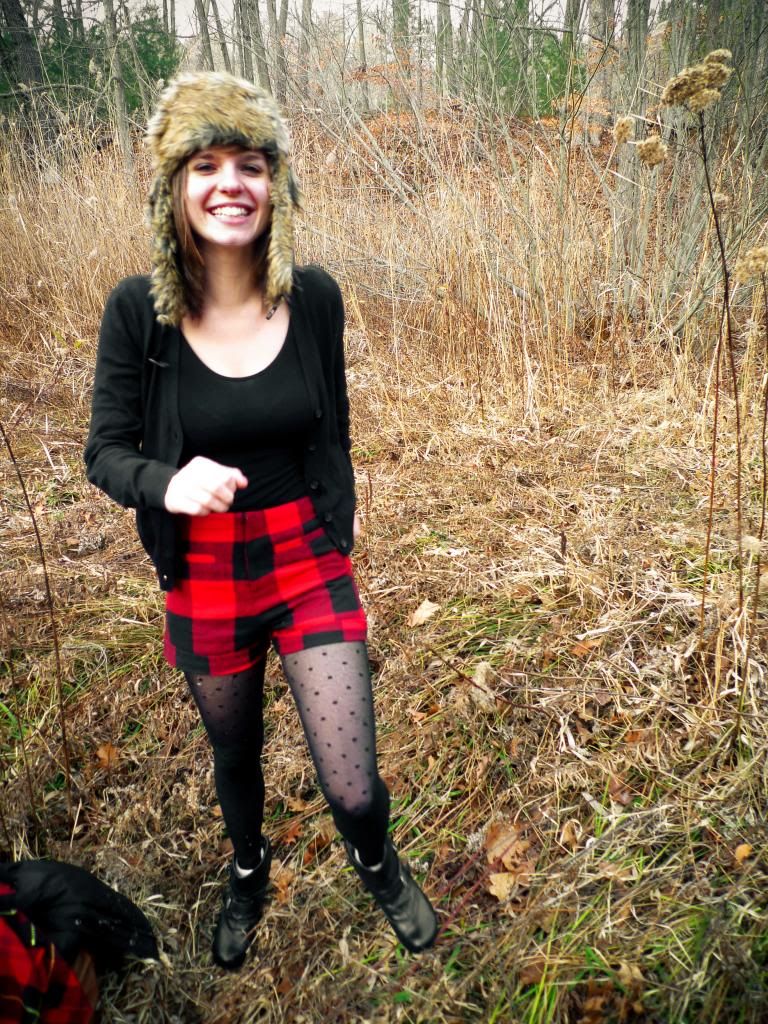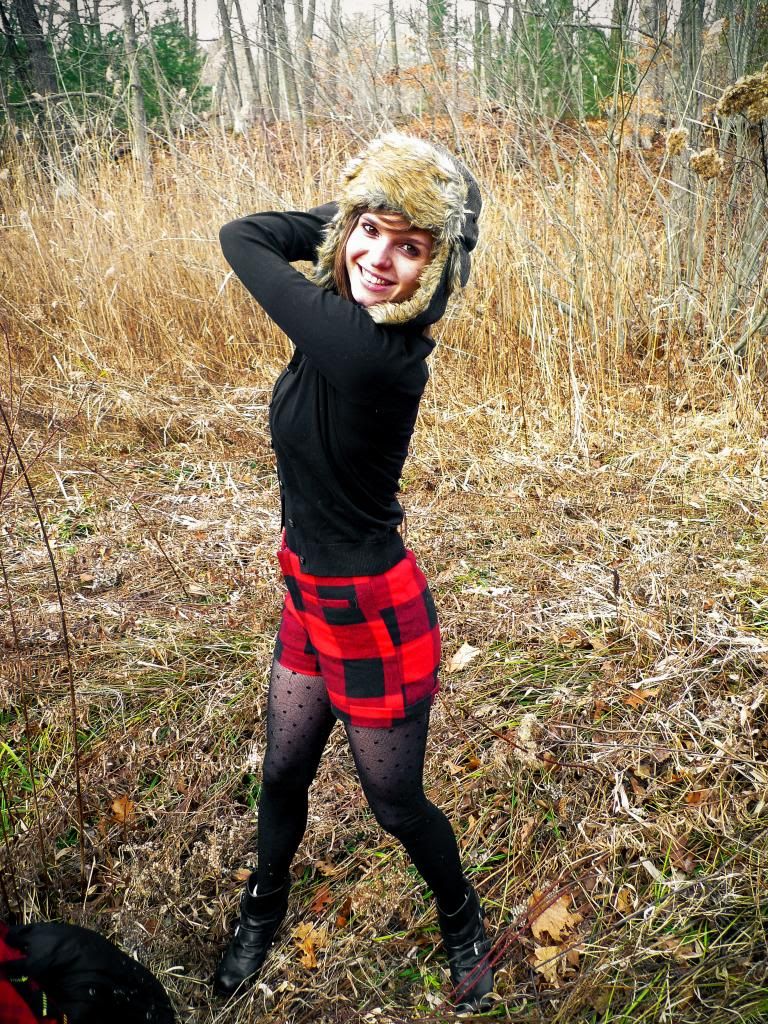 It was almost 60 degrees today. 60. In December. What is that?! Not that I'm complaining, it's just weird to have springtime weather in the winter. I'm on day 11 of listening to nothing but Christmas music whenever I listen to music. Is that weird? Well it's not like it's July or something. Chris and I made a fire in his fireplace tonight and listened to Christmas music for a while. It was really relaxing. Christmas music is extra soothing. It's like a cup of soup for your ears. ...Yeah, we'll go with that.