I haven't been baking as much lately, which is kind of a bummer. I'm also having trouble getting photoshoots in because I'm working an extra day for the holiday season, which leaves me with two days to take pictures. But then I have to hope that these days are good weather-wise. This weekend was pretty rainy, so I didn't get to take pictures. I might not be able to until next weekend! Do you ever feel like you don't have time for anything even though you have a good amount of free time? I get that way sometimes. My parents and I did manage to get our Christmas tree on Saturday, though. My mom and I decorated it yesterday!
Saturday night my cousin and I hosted an ugly sweater Christmas party. She requested that I make her some peanut butter blossoms. I didn't know they were called that until I looked up recipes for them. I always referred to them as "the cookies with the Hershey's Kisses on top", and so did my cousin.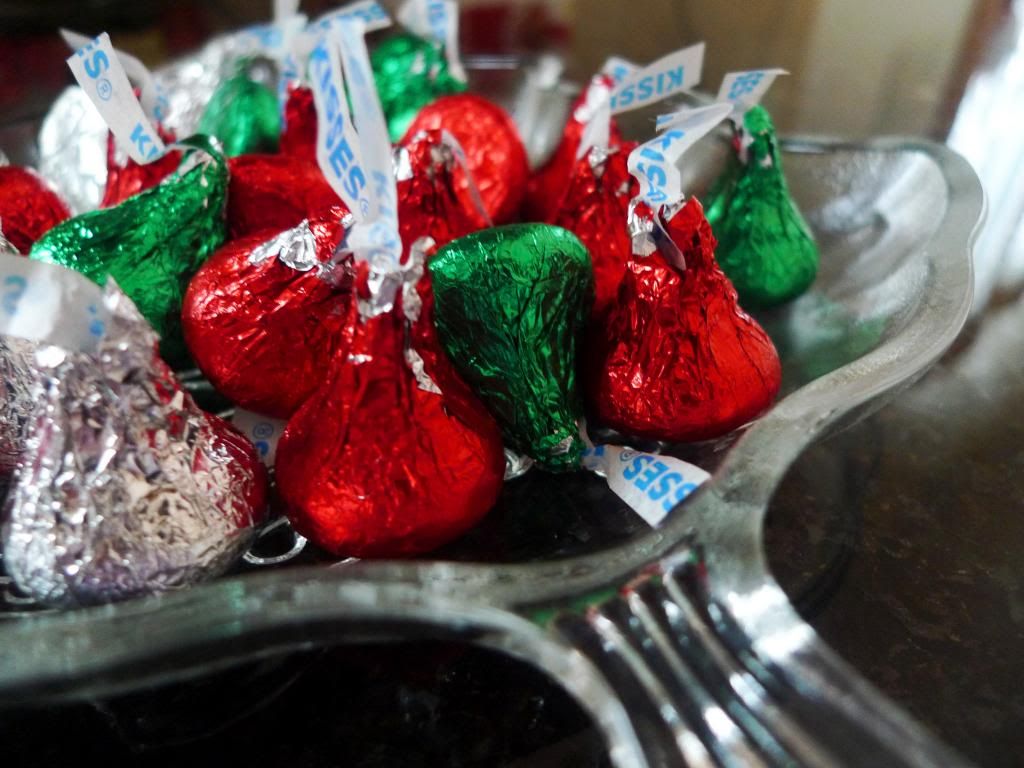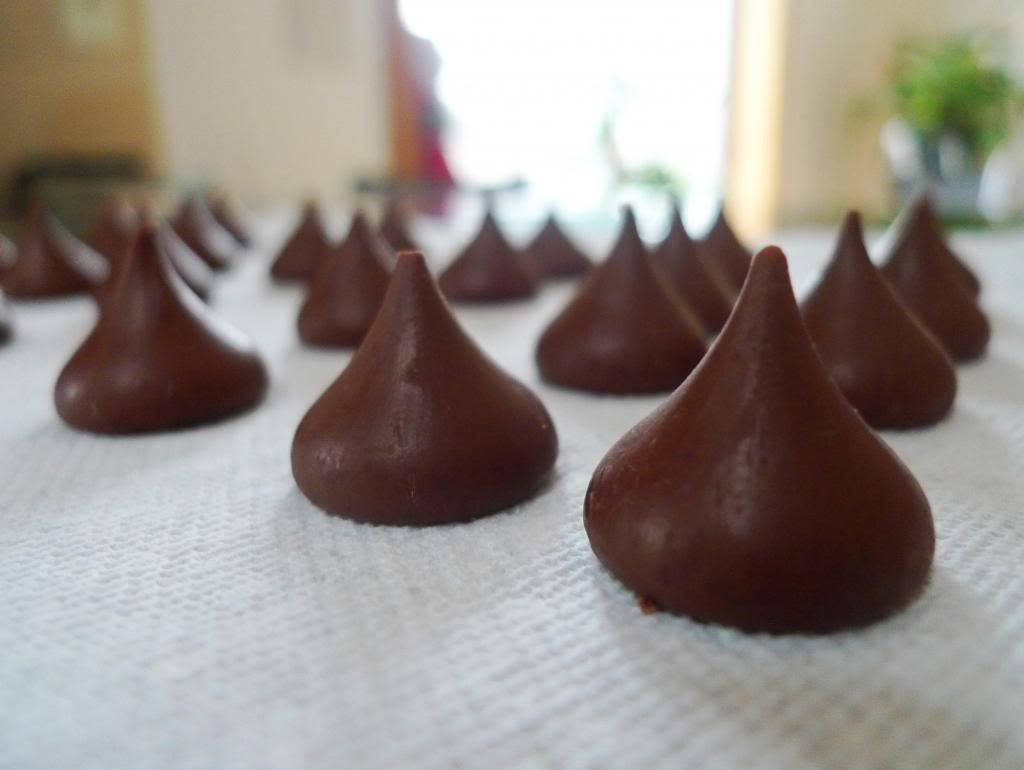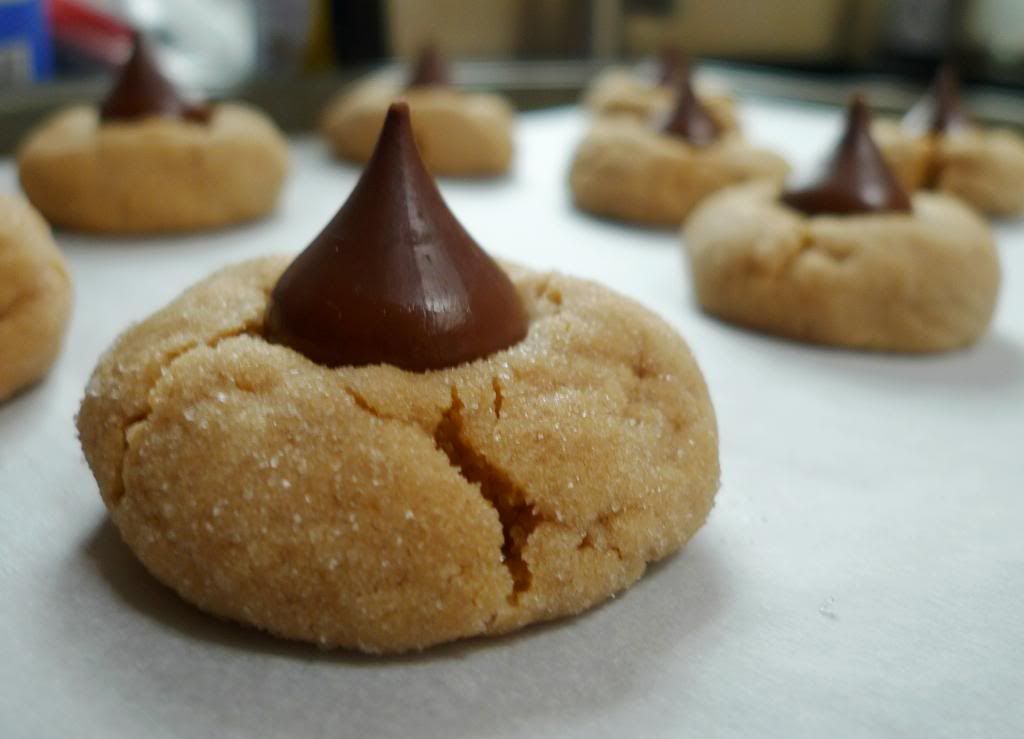 I got the recipe straight from the Hershey's website, and it is sooo good. I wish I taste-tested more than one because they were delicious and now I'm daydreaming about them. The Kisses get softened and slightly melty and it's amazing mixed with the soft peanut butter cookie. The dough was super easy to work with, too. I also love the way the cookie crackles when you press the Kiss onto it.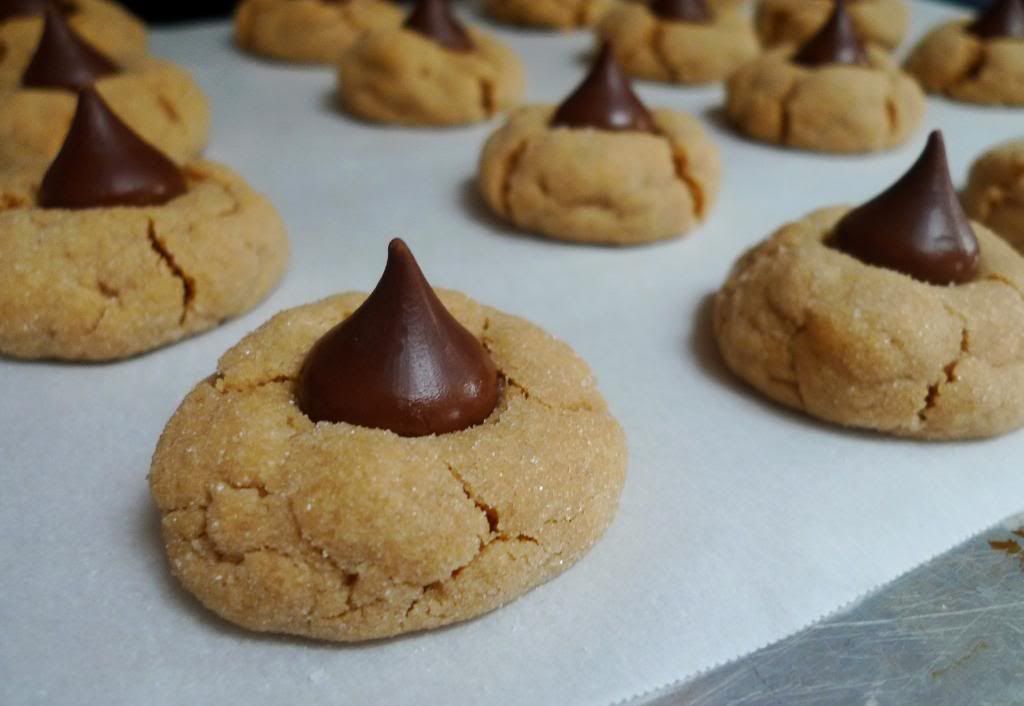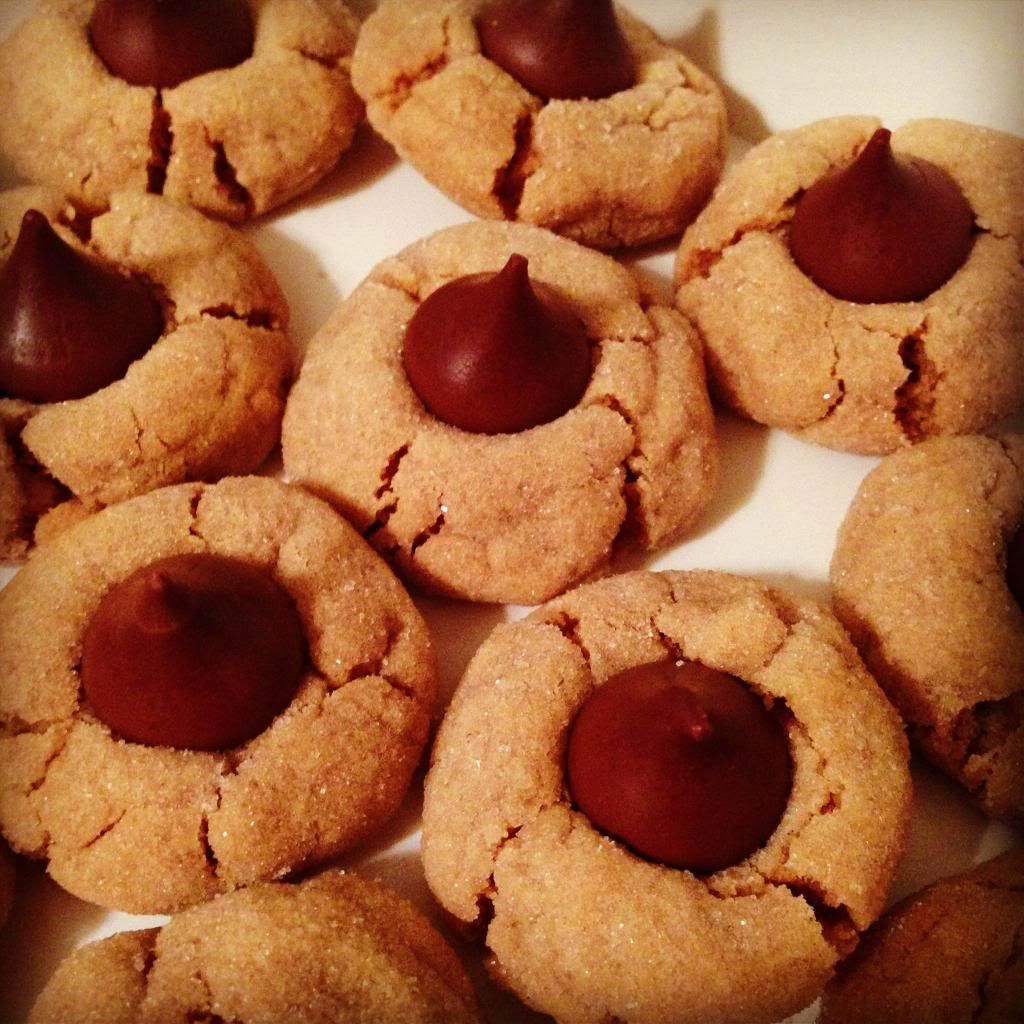 [All packed up!]
Peanut Butter Blossoms
Source:
Hershey's
, italicized notes by me!
Ingredients
:
1 bag of Hershey's Kisses
1/2 cup shortening
3/4 cup peanut butter
1/3 cup granulated sugar
1/3 cup packed light brown sugar
1 egg
2 tbsp milk
1 tsp vanilla extract
1 1/2 cups all-purpose flour
1 tsp baking soda
1/2 tsp salt
Additional granulated sugar
Directions
:
Heat oven to 375°F. Remove wrappers from chocolates.
Beat shortening and peanut butter in large bowl until well blended. Add 1/3 cup granulated sugar and brown sugar; beat until fluffy. Add egg, milk and vanilla; beat well. Stir together flour, baking soda and salt; gradually beat into peanut butter mixture.
Shape dough into 1-inch balls. Roll in granulated sugar; place on ungreased cookie sheet.
Bake 8 to 10 minutes or until lightly browned. Immediately press a chocolate into center of each
cookie; cookie will crack around edges. Remove from cookie sheet to wire rack. Cool completely.
About 4 dozen cookies. (
Note: Mine only made about 25
)