So this is what happens when I get nothing but crappy days to take pictures on, but am still determined to take pictures, despite the cold, rain, and bad lighting. Chris thought I was crazy, but I was having blogging withdrawal! He was a trooper, taking pictures while wearing my coat and scarf along with his hat...haha. The end was result was me being cold and not getting really good pictures, but I will post some nonetheless because I'm excited about this sweater.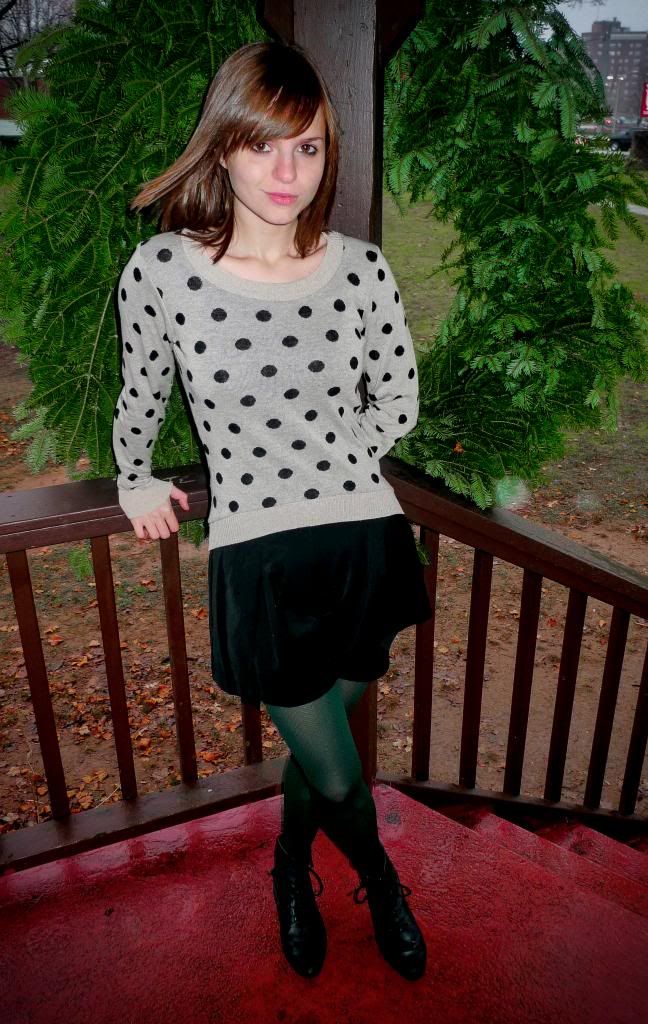 Sweater: Absolutely via TJ Maxx//Shorts: Forever 21//Tights: Simply Vera by Vera Wang//Boots: BC Footwear
I found this sweater at TJ Maxx for $15. I've been wanting some more sweaters and I've also been eyeing all the fun polka-dot sweaters that are all over Pinterest and the like, so this was a definite win. I love how it's got a high-low thing going on, too. I'll definitely be wearing this a lot!
You guys...I'm kind of freaking out because I still haven't started baking for Christmas. I think my problem is that I idealize things and want to make about 10 different cookies when it's really not all that realistic for me to do that while still working, having a social life, sleeping, blogging, etc. I'm probably going to work on some cookies tonight, though, so that should calm my nerves a bit. I also have tomorrow off and then a five day weekend starting Friday night which will also give me plenty of time.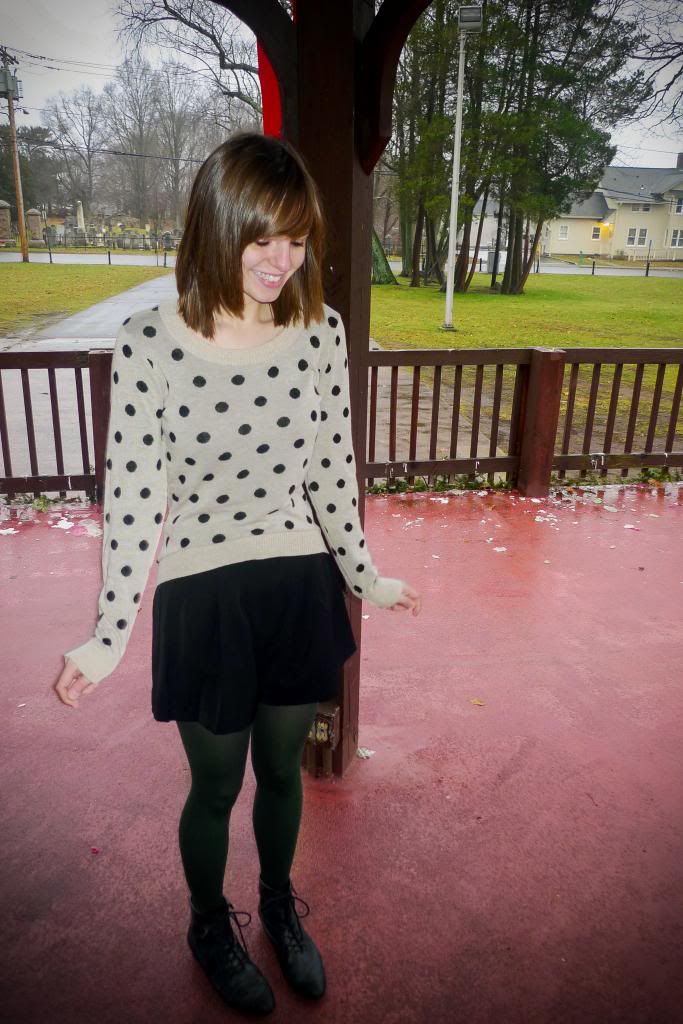 I still have a couple more gifts to get and then I'll be done! The last couple of weeks before the new year are always such a whirlwind of shopping, parties, presents, food, and baked goods. Not that it's a bad thing. It's always exciting...even when you're up half the night swearing at your sugar cookies because the icing isn't coming out right. Or is that just me?