Whenever I think about this dress, I refer to it as my birthday dress. I specifically planned to wear it on my last birthday in October because burnt orange is probably my favorite color to wear in the fall. And why not wear your favorite autumn color on your autumn birthday? I love this dress so much because it's super comfy and really well-made. It's also pretty perfect for layering since it fits more loosely on me and has no sleeves.
Dress: Dear Creatures//Shirt: Old Navy, thrifted//Tights: Apt. 9//Shoes: Mudd//Belt: Forever 21
Chris and I have been getting out a lot more than we were at the beginning of the winter to take pictures, despite the cold. My fingers were practically numb after we finished with this photoshoot! You don't even really notice or mind until you're done with everything and you find it difficult to get your coat zippered because you can't feel your fingers. Sometimes I forget that we can use the timer and get pictures of both of us together. I really need to get myself one of those wireless remotes!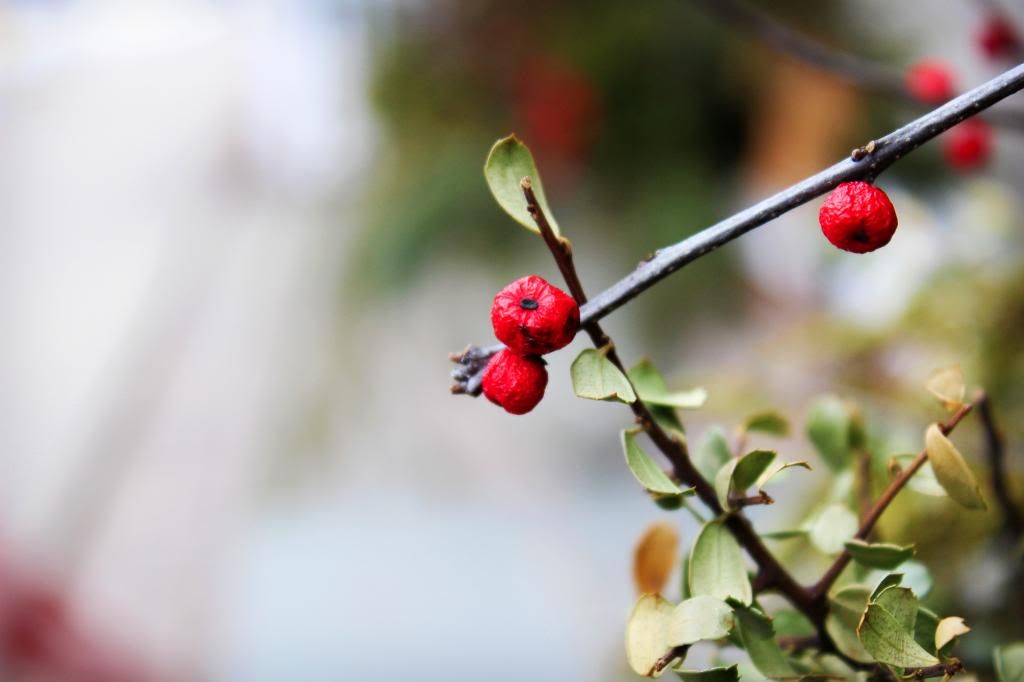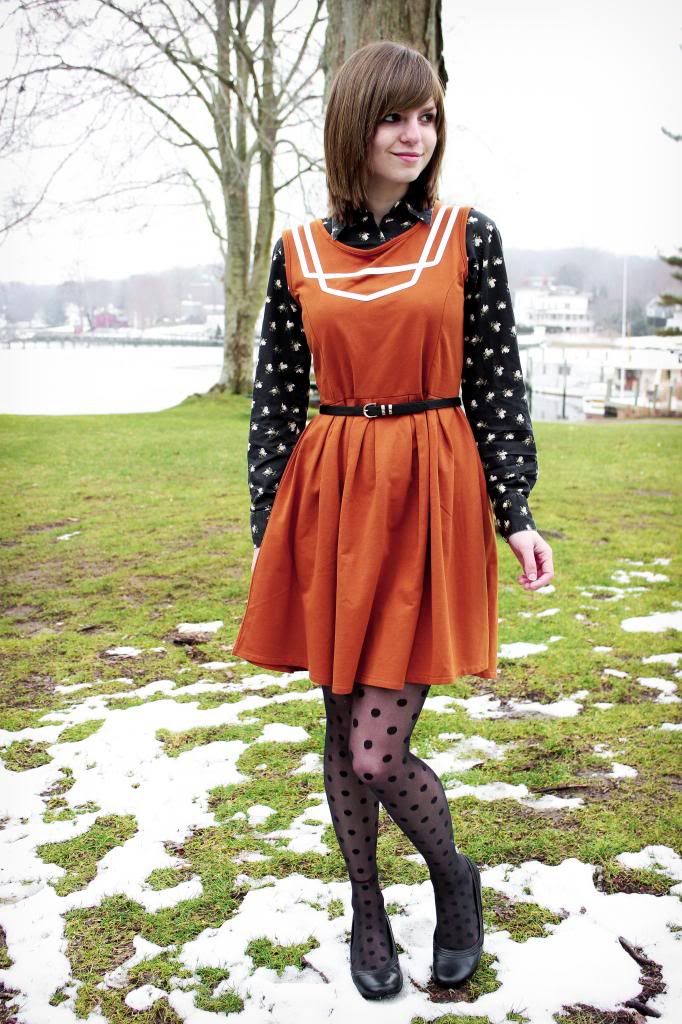 Well...the winter is pretty much halfway over. March is less than two months away, which means mine and Chris's anniversary, warmer weather, and another trip to Florida! When my parents and I leave for Florida, I always hope that I'll come back to full-on spring weather and skip out on the end of winter. It never really happens, though. But it never stops me from hoping!