I've never really thought much about fog. I mean...who is sitting around thinking "You know what's awesome? Fog." or "How about that fog?! Yeah!". Usually when experiencing fog, I'm driving somewhere in the morning and can't see two feet in front of me. But last weekend we had a super foggy day, and it lasted pretty much the whole day. I happened to pick my favorite park to go to to take pictures and when we got there, I realized how cool and spooky it looked with such a dense fog encompassing it.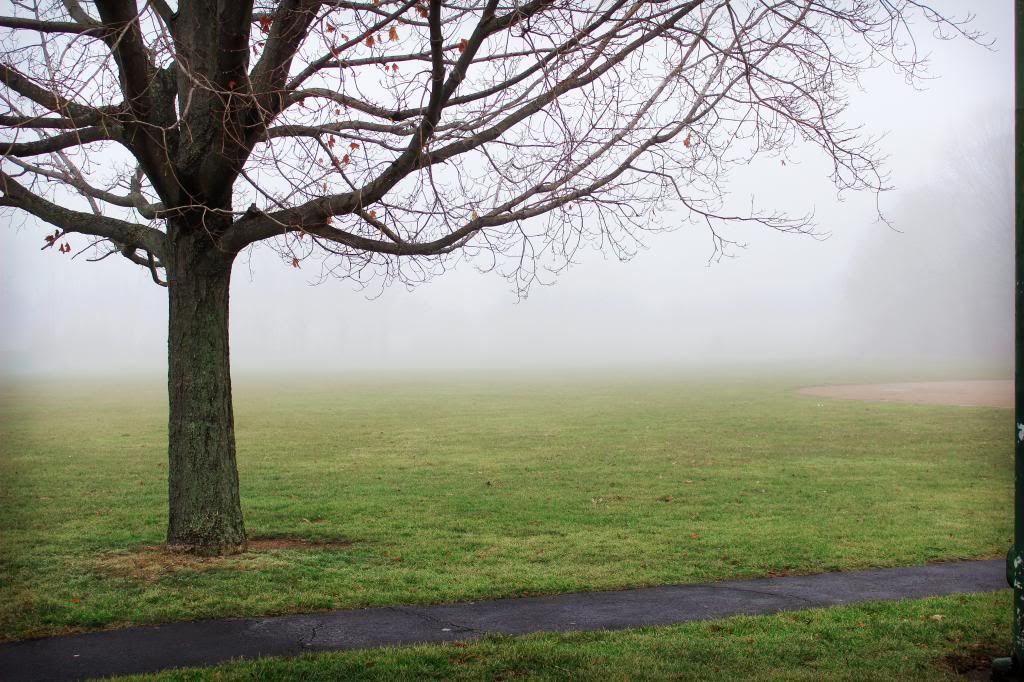 This weekend I'm helping out a friend by being in a music video for her friend's song. I'm pretty nervous since I always feel like I'm awkward on video. Seriously...point a video camera at me and I sort of freeze up and don't know what to do. But since it's a music video, I don't have to talk. That part soothes me a bit. It's something I'd really like to get over, anyhow. I guess it's not so much being on video than it is being put on the spot. I've done videos for the company I work for and a little bit of voiceover work too (even though I hate my voice). I have no problem being on stage in a play. I'm ok if I have lines or directions, but if I have to make things up on the spot, I'm awful. I'm terrible at improvisation!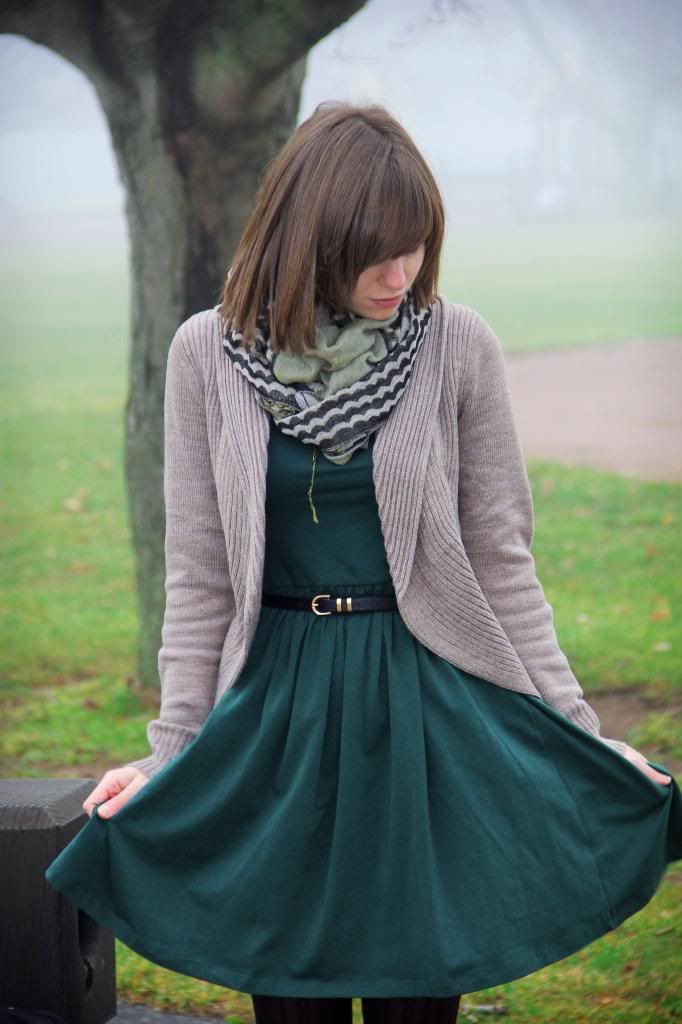 I've been feeling more creative lately with outfits. I've actually been spending time with my closet trying to mix and match different pieces. It's definitely a struggle sometimes to create winter outfits. Sometimes I just don't like the way a dress looks with a cardigan and I just want to wear it by itself. Sometimes I can't find a cardigan that looks right. Sometimes I sit on my floor in my underwear staring between my closet and drawer of tights trying to make sense of things. And that's how some of my outfits come to be.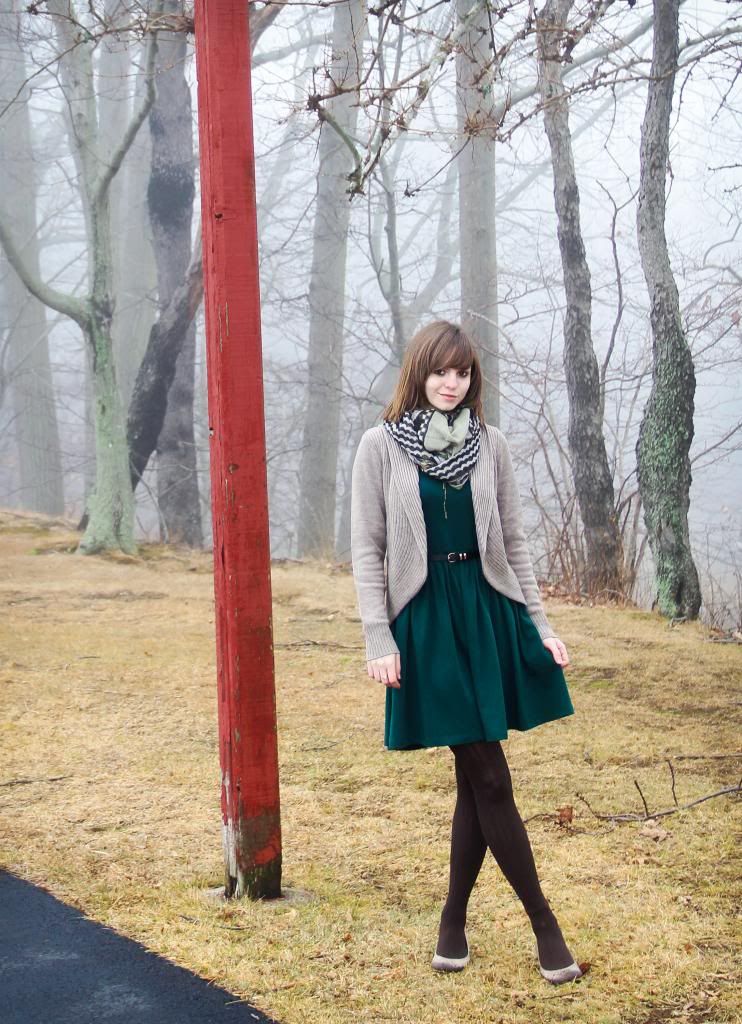 Dress: ASOS//Tights: Simply Vera by Vera Wang//Cardigan: H&M//Wedges: Jessica Simpson//Belt: Forever 21
I love my Christmas dress so much that I just couldn't wait to remix it. I just want to wear it all the time! It's so comfy and the perfect shape and color. :) I think forest green is the color I like to wear most in winter. I try to buy holiday dresses that I know I'll wear again and aren't too fancy or impractical. That way I don't have to wait for some special occasion to wear them!