Happy New Year! My friends and I had a New Year's Eve party and it was a blast! New Year's Day was spent making breakfast with two of my best friends, giggling at the pictures from the night before, watching a Hitchcock film, watching Lord of the Rings with Rifftrax, trying a new mexican restaurant, and literally laughing hysterically all day because my friends are so hilarious. It was a great first day of the year. :)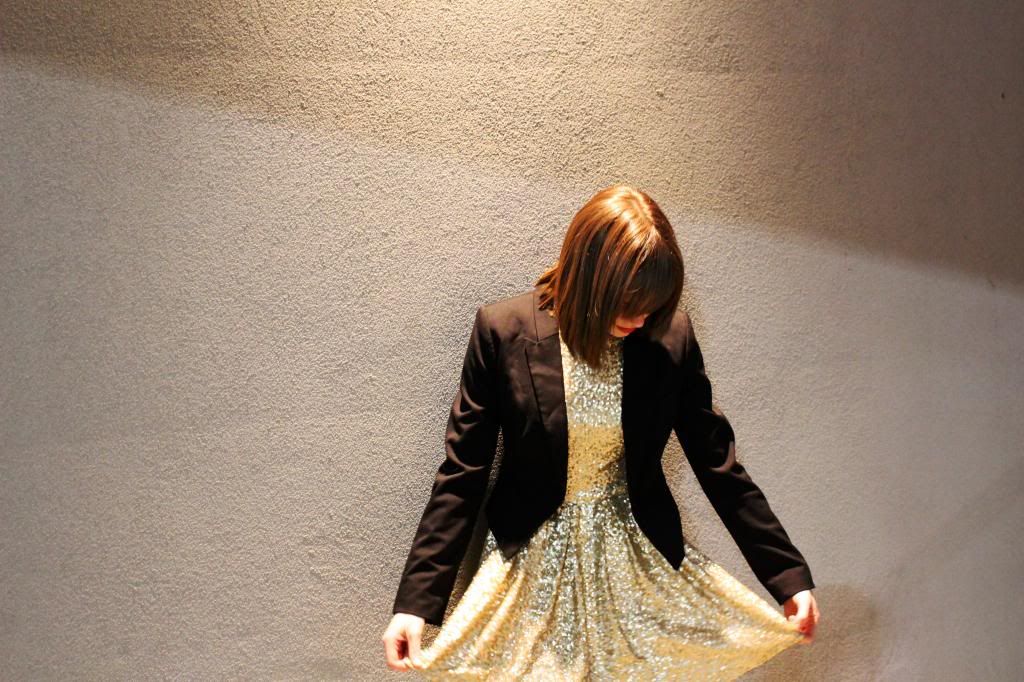 Since it's the new year, it's time to whip my butt into shape in regards to the whole grad school thing. I'm going to have to start really looking at what each program offers and when the deadlines are. I'm planning on doing some of this tonight.
[Make-up]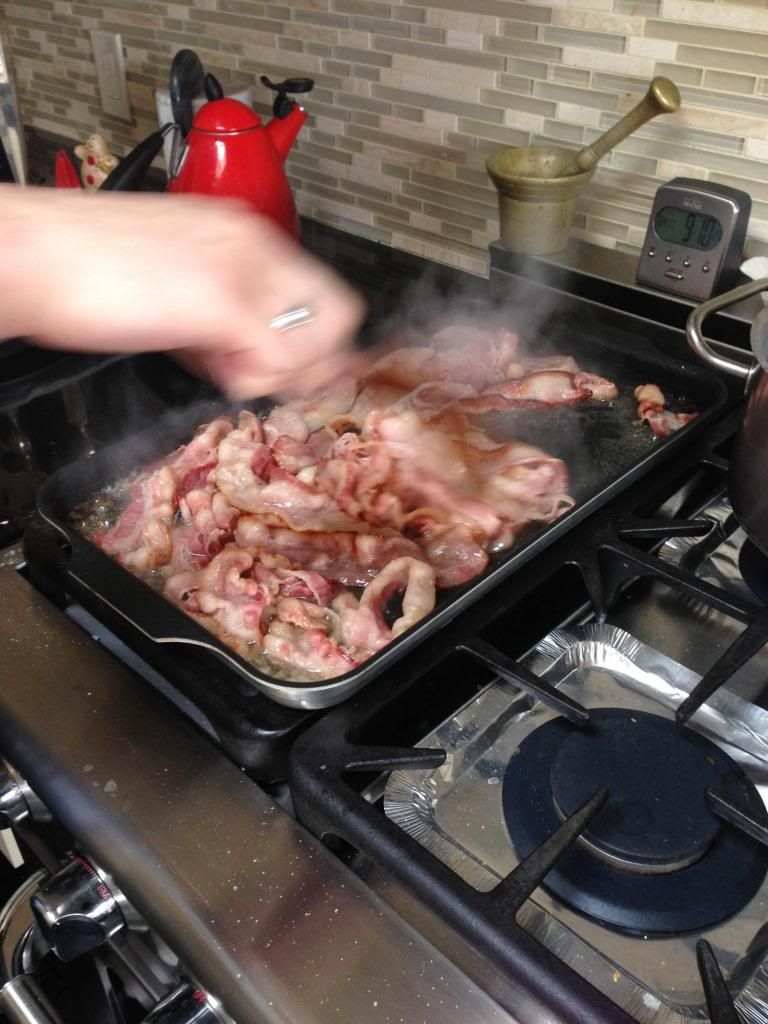 [This is how we make bacon. It was maple flavored. It was not good.]
Dress: TFNC via ASOS//Blazer: H&M//Tights: Apt. 9//Boots: Payless
Chris and I are going to Boston this weekend with one of his friends. We're going to visit his friends that he lived with in college. I'm excited to be able to use my new camera in the city! I'm hoping to get some cool shots. I keep wondering what I should wear since I know it's going to be cold and we're going to be walking around. I don't want to just wear jeans and a sweater, but I also don't want to freeze my butt off. I'll have to figure something out! One day I will get away from the winter... One day!